Welcome to Tap Dance Classes with Lisa La Touche
Explore exercises and combinations to help you improve and feel more comfortable as a tap dancer. Let's Dance!
Enroll Now
MEET YOUR INSTRUCTOR: LISA LA TOUCHE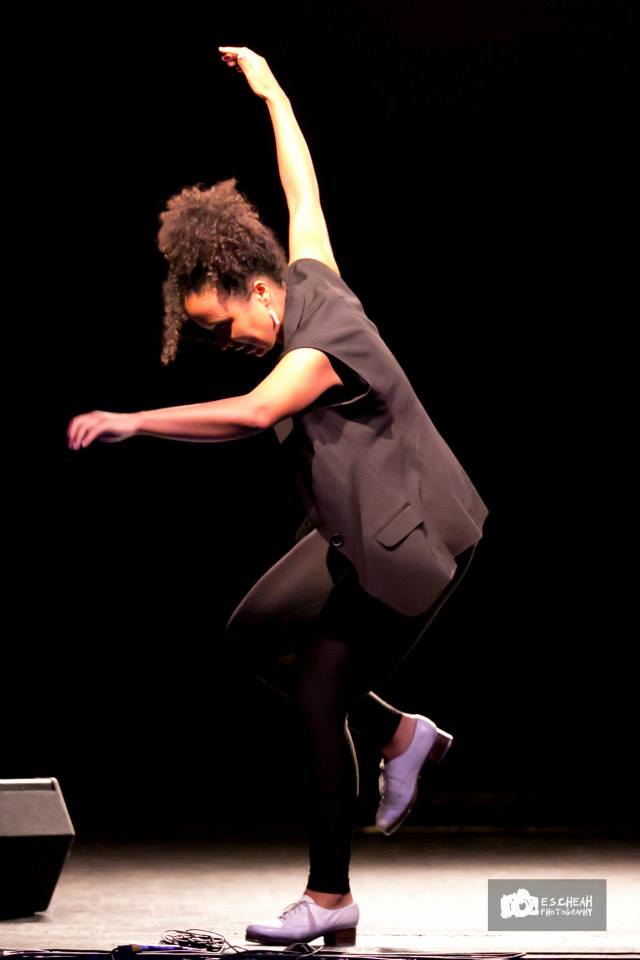 BIO
Resident New Yorker originally from Calgary, Canada, Lisa La Touche has been performing and teaching professionally for over 20 years. As a teacher specifically, she's had the honor of sharing her passion all over the world and is continuously sought after to aid students in their artistic growth and technical development in the art form of Tap Dance. Students have had the pleasure of working with her extensively in countries such as Japan, Switzerland, Germany, Brazil and the UK to name a few not to mention extensive teachings all over the US and Canada.
Institutions that she has taught at have included, The School at Jacob's Pillow, Broadway Dance Center, Steps on Broadway, The American Tap Dance Foundation, Hinton Battle Dance Academy, the Chicago Human Rhythm Project, and has been a guest teacher at the Juilliard School and NYU. She continues to teach at multiple dance festivals, mentorship programs, and residencies year round and has began an annual training program "Training Dayz" back in Canada in partnership with her lifelong dance partner/colleague Danny Nielsen.
As a performer, Lisa's career highlights includes being an original cast member of SHUFFLE ALONG on Broadway choreographed by Savion Glover and directed by George C. Wolfe. With the cast she performed live at the 70th Annual TONY Awards and with the Maya & Marty show on NBC. Along with the ensemble she was recipient of the Fred Astaire award for "Outstanding Ensemble in a Broadway show" and the A.C.C.A. Actor's Equity Award for "Outstanding Broadway Chorus".
On Television Ms. La Touche has appeared dancer on Amazon's Original TV series Z- The Beginning of Everything starring Christina Ricci with choreography by John Carrafa. Some of her previous overall performance highlights have also included touring with Savion Glover in his production of STEPZ, and also performing in both New York's Off-Broadway and the North American touring casts of STOMP. She was in the original ensemble of Dormeshia Sumbry-Edwards Sophisticated Ladies performing weekly at The Cotton Club in Harlem, a member of Jason Samuel Smith's company A.C.G.I., Barbara Duffy's Barbara Duffy and Co., Max Pollak's Rumba Tap, Tre Dumas' Just LisTeN, Lane Alexander's BAM!, and Bril Barrett's M.A.D.D. Rhythms. She was the co-founder of M.A.D.D. Rhythms Canada and now currently has her own performance project based in NYC entitled "TAP PHONICS"
Lisa La Touche is tremendously proud to be offering classes online as she continues her endeavors as an international artist, educator and as a new mother. She believes whole heartedly that we are all to trust and follow our inspirations and welcome a journey of unlimited opportunities and as the great Maya Angelou says "When you learn, teach. When you get, give."
For more information please visit www.lisalatouche.com